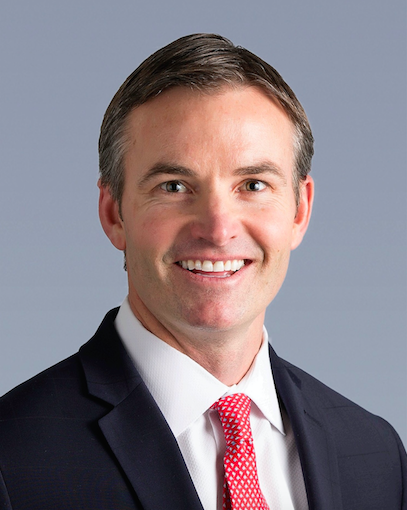 Ryan Gallagher
Co-Founder, Managing Partner
Ryan spent eight years as a Senior Managing Director and Co-Head of the Orange County Office at HFF prior to starting Space with Mark in 2018. He was responsible for leading the firm's investment sale efforts in Southern California for office product and overseeing the firm's investment sale practice for office, retail, industrial, and net lease product in Orange County. Mr. Gallagher was also part of the firm's Leadership Team, Foreign Capital Team, and a standing member on the National Presentation Team which deals with the firm's largest and most high profile assignments.
Prior to HFF, Ryan spent nine years at Grubb and Ellis as a Senior Vice President in the firm's Institutional Investment Group where he led a nationally ranked team that specialized in institutional investment sales in the Western U.S.
Prior to Grubb and Ellis, Ryan worked at Deutsche Bank/RREEF assisting in the portfolio management of a twenty million square foot office and industrial portfolio in the Southwestern U.S. Ryan was responsible for portfolio underwriting, and assisted with overall portfolio strategy. Over his career as an advisor, Ryan has executed on over $16 Billion (USD) of commercial real estate representing high net worth individuals, fortune 100 companies, and top tier real estate investment funds including, AEW, Bank of America, Blackstone, Blackrock, CalPERS, CalSTRS, Fidelity Investments, General Electric, Goldman Sachs, Kilroy REIT, Mass Mutual, MetLife, Prudential, Rockwood, TIAA-CREF and US Bank, Wells Fargo, and Zurich Insurance executing their commercial real estate strategies.
Mr. Gallagher obtained a B.A. in Finance from James Madison University. His current affiliations include: Board of Directors University of California Irvine Real Estate School, Founding Member and Board of Directors of the CHLA Heart Ambassadors, Board of Directors NAIOP SoCal Chapter.